Yay!! First blog post....
I can't wait to see how this goes. I'm fairly new to this blog thing so I'm kind of excited here.
The only way I know how to blog is to just talk. Sometimes that can be good..... sometimes not so good because that can subject people to the ramblings of my inner mind.
Scary... *lol*
Anyway... My current mood is really pretty lighthearted. believe me it has been hard over the last month anyway. Seems we've had one thing after another coming at us. Just when finances can't get worse because of all the medical bills I've accumulated over the last several years... the car breaks down then we have to get a rental so the hubby can go to work.
Being a spiritual person I found it hard sometimes not to start thinking about all those that aren't spiritual that don't have near the problems we are. Sometimes it just doesnt' seem fair. Whatever "fair" is. I really had to do some thinking and praying on that one.
It's not like we squander our money away... And mind you we don't have cable or satellite tv. We have one channel we watch. We don't drink.. don't smoke... don't go to movies or have video games. We have a car that is an '87 Chevy Nova with over 256k miles on it. I don't go shopping. I get most of my clothes at garage sales or resale stores. We are down to bare bones. I'm just telling you this not for sympathy or anything just giving you some background information.
Well in the midst of my personal storm a week or so ago I had a a meltdown moment. I was driving and just broke down crying.. I never ask for signs and wonders from the Creator but this time I just cried out.... Tell me something!! Just let me know your there and you hear me. Well I gain my composer and am still driving. I put the radio on, which I don't do but the thought came to me to turn it on to lift my spirits and calm down some. Well... the first thing I hear.... no words... no nothing was the song... "it's alright... things are going to get better... it's alright.. tomorrow will be a brighter day." I had to laugh then. The whole song was nothing but a great encouragement to me. A promise. I was still in the midst of my "storm", but I was now able to have a peaceful calm. That is when I wrote this poem.
I was given the subject "Rain Dance" to write about in a writer's club I belong to. I knew that most would write on the "native" theme of it, so I chose to go another way. It worked... I ended up winning first place and $60. yay!!
Hope you enjoy it as well. I'm posting it as it was entered in the contest ...
Dancing in the spirit through life's storms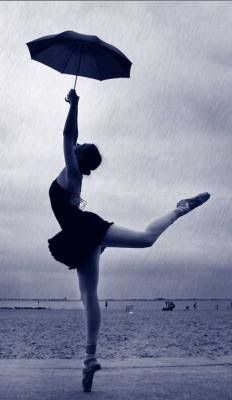 The gift of rain dancing
For my brother Evans, thanks for teaching me thunder and lightning aren't always a bad thing.
I stand alone to seek You,
Offering wounded heart and soul.
Gone is the sun and sky of blue,
I pray as the storm clouds roll.
I feel your love surround me,
You comfort me with your song.
The thunder is your melody,
The music is loud and strong.
Fear and doubt now leave me,
As I watch the rainbow form.
Thank you for the ability,
Of dancing through the storm.
I used to question and wonder why the storms of life had to come. I cried and complained how unfair they were. It was through the grace of the Creator and His teachings that I saw that He not only strengthens us in the midst of tests and trials but He actually gives us the gift to be able to find beauty and good in them.
I want to thank my brother Evans for being a good example of that for me and my family. Pilamaya.
Comments
4
Trackbacks
0
Comments
Posted 11-17-2007 at 10:14 PM by

stillrezin
Posted 11-18-2007 at 02:21 AM by

Mato Winyan
Posted 11-18-2007 at 09:41 PM by

Lakota_winyan
Posted 04-13-2013 at 11:37 PM by

docat
Trackbacks
Recent Blog Entries by Mato Winyan
Join PowWows.com Today!
Your Guide to Native American Pow Wows Since 1996
Enjoy the benefits of being a member of PowWows.com!
Join to a Native American online community focused on Pow Wow singing, dancing, crafts, music and more.
Add your Pow Wow to our Calendar
Share your photos and videos
Play games, enter contests, and much more!