This is NOT frybread cooking. It's a sheet of pasta for my lasagna pie.
http://www.powwows.com/gathering/rec...g-noodles.html
Ingredients:
Above recipe for noodles
Spaghetti sauce
Shredded cheese
Meat - ground beef, Italian sausage, pepperoni, salami or any combo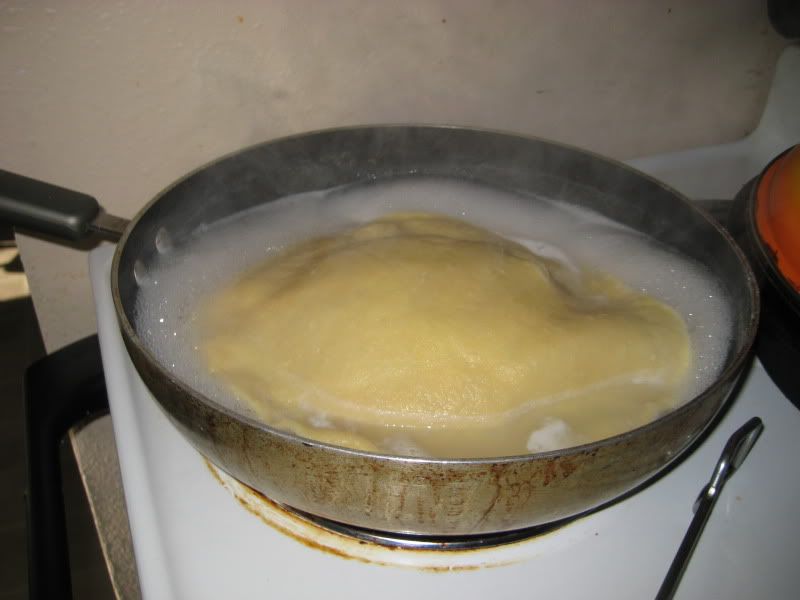 After making a recipe of Easy Egg Noodles to use for lasagna, I didn't feel like waiting for a gallon sized pot of water to boil for the noodles, so I decided to make the lasagna in a large glass pie pan with large round noodles that could be cooked in a little water in a skillet. I divided the four into quarters, rolled it out thin and it was just right for a 10" deep dish pie pan. If you have a smaller pan, cut the dough into 5th's or 6th's.
Roll out thin into a circle, then place one by one into the boiling water in a large skillet and cook a couple minutes per side. It goes really fast. Turn with tongs.
Layer the lasagna starting with sauce in an oiled pie pan, sauce, noodle, sauce, meat, cheese, noodles, sauce, meat, cheese, etc..... ending with noodle, sauce, cheese.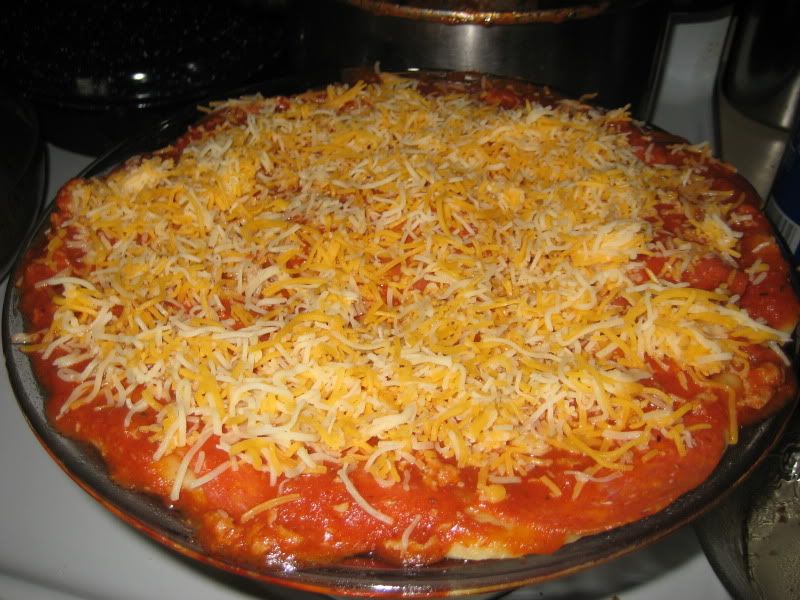 Bake for 30 min at 350 degrees or until bubbly.
http://img.photobucket.com/albums/v4...s/IMG_1578.jpg
Cut into slices and serve.
http://img.photobucket.com/albums/v4...s/IMG_1577.jpg
See how nice the layers are.
http://img.photobucket.com/albums/v4...s/IMG_1581.jpg