Boozhoo from Minnesota.
I just received news that the newest shawl I made for my niece was stolen earlier today at Rocky Boy Powwow. I finished it just in time for Hinckley Powwow 2009, it was my niece's favorite shawl. She's 12 and is in her last year of juniors. I worked hard on that shawl and didn't have the chance to see her dance in it yet. If people could please keep an eye out for it (see attached pics), we'd really appreciate it and hope that it makes its way back to her. Miigwech!
A picture of the shawl.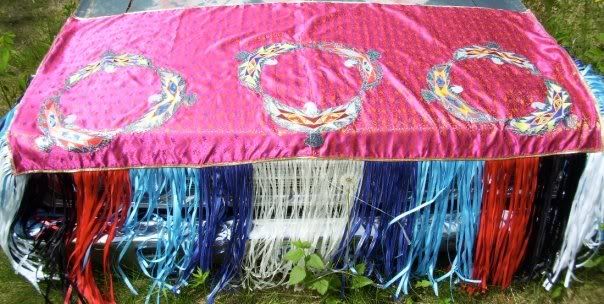 Close up of circular design.